The Best Potato Soup Ever
The Best Potato Soup Ever
The really is the best potato soup ever recipe! You can have dinner ready and served in 20 minutes! A family-favorite.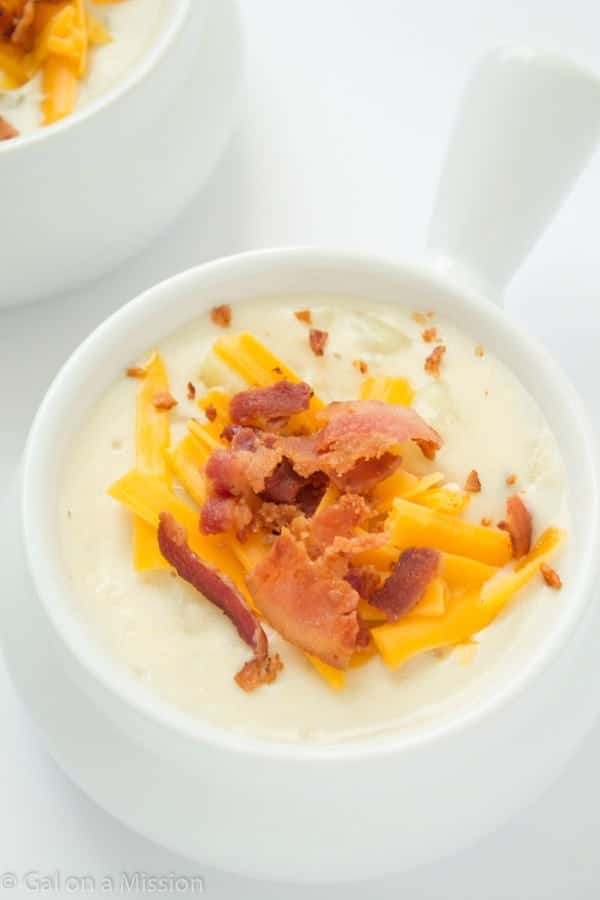 The Best Potato Soup Ever
Prep time 5 mins
Cook time 20 mins
Total time 25 mins
Author: Chelsea @ Gal on a Mission
Serves: 4-6
Ingredients
1 medium onion, diced
2 garlic cloves, minced
1 tablespoon oil
¼ cup all-purpose flour
3 large russet potatoes, diced into bite-sized pieces
3 and ½ cups milk
2 cups chicken or vegetable stock
½ teaspoon fresh thyme
bacon grease (optional)
salt and pepper, to taste
5 bacon pieces, cooked and crumbled
shredded cheese (optional for topping)
Instructions
In a large pot, saute the onions and garlic it the oil over medium-heat; saute until the onions are tender and have caramelized. Whisk in the flour, and add in the milk and chicken or vegetable stock; whisking everything together until the flour has incorporated into the mixture.
Add in the potatoes, fresh thyme, bacon grease, salt and pepper. Cook over medium-heat for 20 minutes or until the potatoes are tender. Top with crumbled bacon and shredded cheese.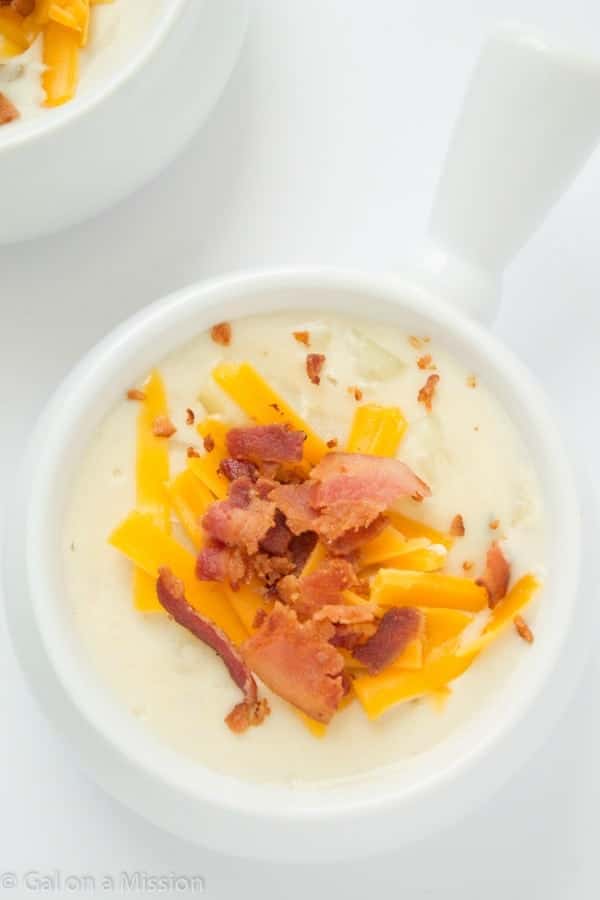 BERITA LENGKAP DI HALAMAN BERIKUTNYA
Halaman Berikutnya