Monkey Muffins
Monkey Muffins ~ Your Best Weekly
You really can't go wrong with chocolate chips. I love making these for breakfast on the weekends!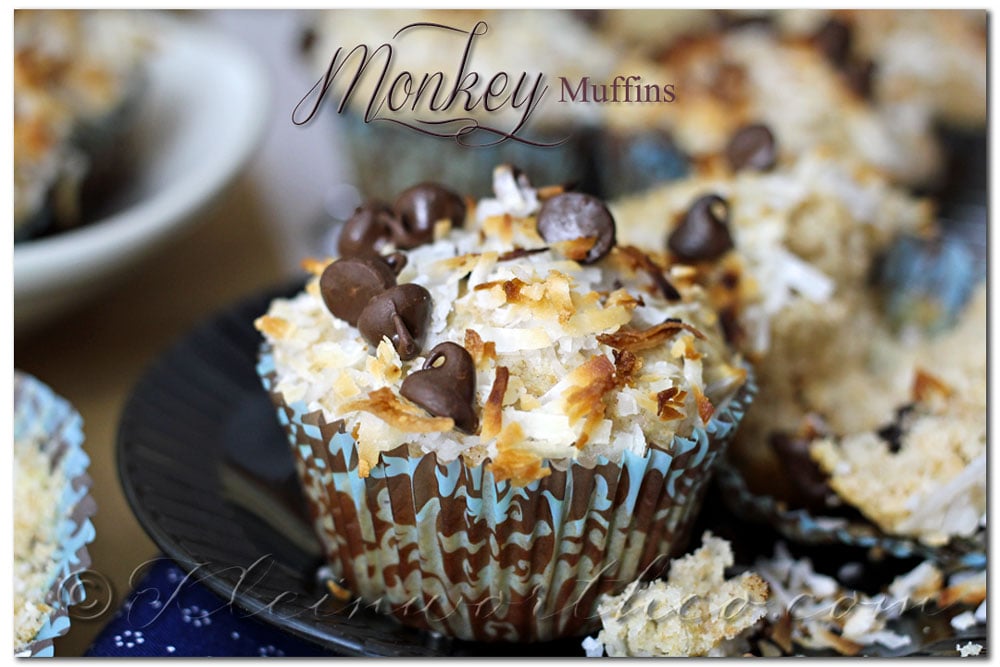 Monkey Muffins
Ingredients
2 cups all-purpose flour
2 cups whole wheat flour
1 cup granulated sugar
1-1/2 tablespoons baking powder yes TBSP
1 tsp salt
2 cups milk
2 tsp vanilla extract
2 eggs
1 cup canola oil
2 ripe bananas- mashed
3/4 cup sweetened coconut
1 cup chocolate chips + more for sprinkling
Instructions
Preheat oven to 400. Line your baking tins.
Combine the first 5 ingredients (flours baking powder, sugar, salt) set aside.
Mix egg, oil, vanilla & milk in mixer bowl with paddle attachment.
Add banana- mix slowly to not splash.
Add dry mixture- mix until combined.
Add chocolate chips- mix in
Scoop about 2 tablespoons of batter into each baking cup.
Sprinkle with coconut & more chocolate chips.
Bake 20 minutes or when your toothpick test is clean.
Cool on wire rack.
I stored mine in Ziploc bags on the counter for about 4 days. Can freeze if needed.
BERITA LENGKAP DI HALAMAN BERIKUTNYA
Halaman Berikutnya