HEALTHY PUMPKIN MUFFINS
These healthy pumpkin muffins are naturally gluten-free, sweetened with maple syrup, quick and easy to make, and so perfectly pumpkin-y.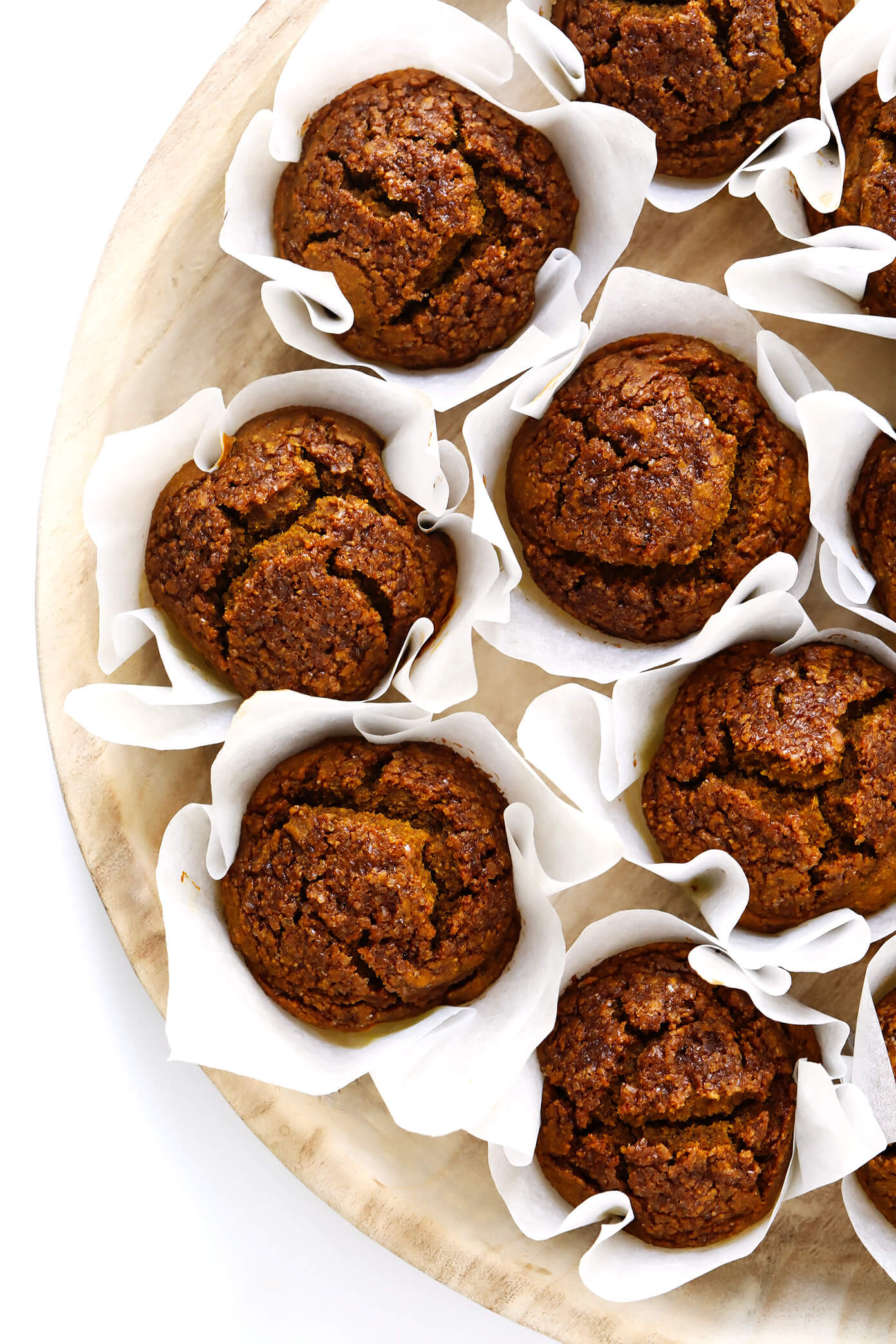 HEALTHY PUMPKIN MUFFINS
YIELD: 12 SERVINGS
TOTAL TIME: 30 MINS
PREP TIME: 15 MINS
COOK TIME: 15 MINS
INGREDIENTS:
3 cups old-fashioned oats*
1 tablespoon pumpkin pie spice, homemade or store-bought
1 1/2 teaspoons baking soda
3/4 teaspoon fine sea salt
2 eggs
1 cup unsweetened almond milk, plain or vanilla
1 cup pumpkin puree
1/2 cup maple syrup
3 tablespoons melted coconut oil (or any mild-flavored oil)
1 teaspoon vanilla extract
optional: turbinado sugar for sprinkling
DIRECTIONS:
Preheat oven to 375°F. Line 12 baking cups with parchment, or lightly grease with cooking spray. Set aside.
Puree oats in a blender or food processor until they reach a flour-like consistency. Add in the pumpkin pie spice, baking soda and sea salt, and pulse until the mixture is evenly combined. Set aside.
In a separate large mixing bowl, whisk together the eggs, milk, pumpkin puree, maple syrup, coconut oil and vanilla extract until evenly combined. Fold the dry ingredients in with the wet ingredient mixture, and stir until the mixture is just combined. (Try to avoid over-mixing.)
Portion the ingredients into prepared baking cups. Then sprinkle a pinch of turbinado sugar on top of each muffin, if you would like.
Bake for 15-18 minutes, or until a toothpick inserted in the center of the muffins comes out clean. Remove from the oven and place the pan on a cooling rack for 5 minutes.
Serve warm. Or let the muffins cool to room temperature, then store in a sealed container for up to 3 days, or freeze for up to 3 months.
*Or feel free to substitute in 240 grams (8.4 ounces) oat flour. And as always, be sure to use certified gluten-free ingredients if making this recipe gluten-free.
Recipe adapted from Cooking Light.
DIFFICULTY: EASYCATEGORY: GLUTEN-FREE
All images and text ©Gimme Some Oven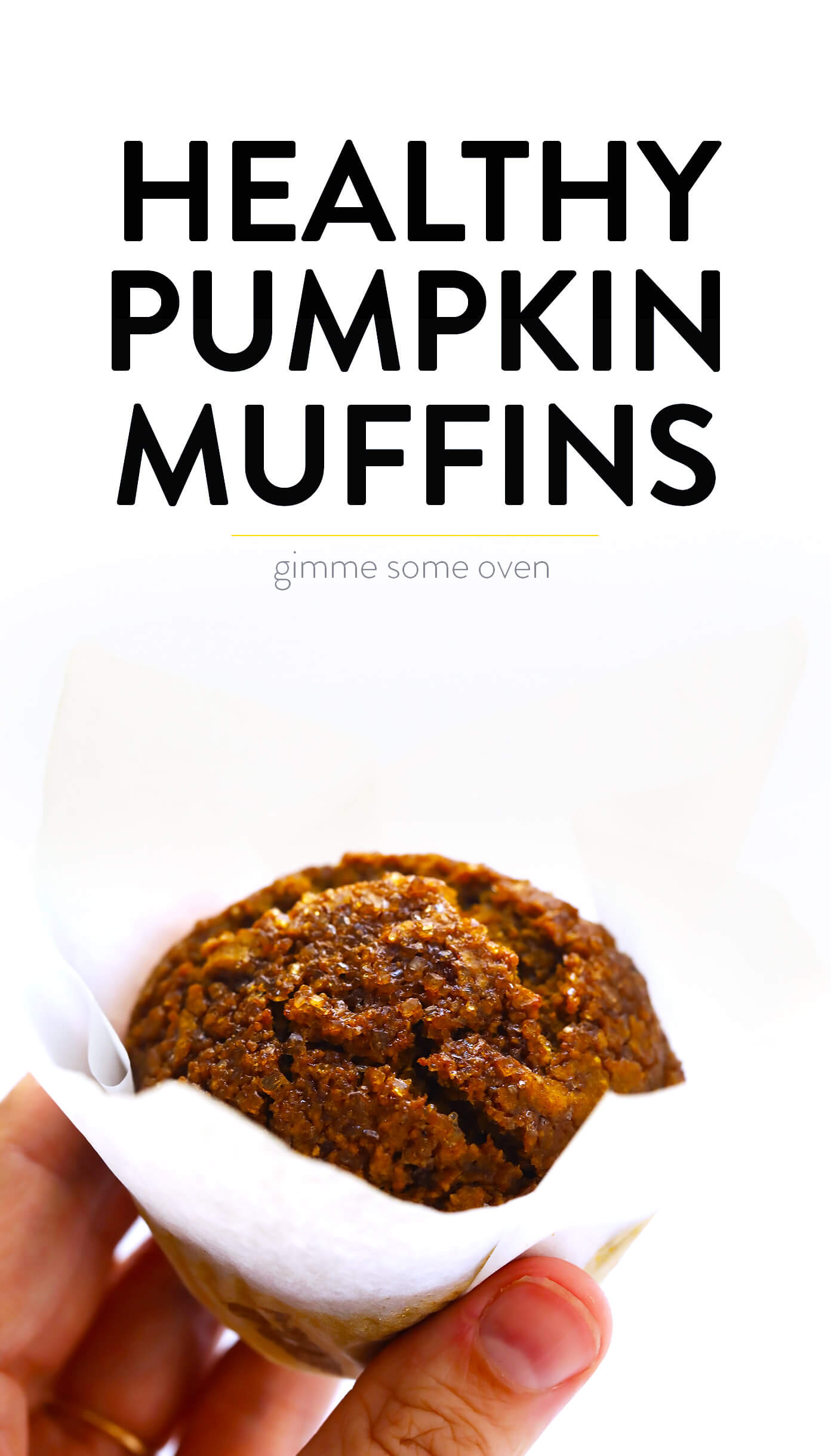 BERITA LENGKAP DI HALAMAN BERIKUTNYA
Halaman Berikutnya